---
Click here for the ATLAS Brochure.
---
Barnabas House Update Dec 14 2020  (click to read)
Support ATLAS on February 14, 2020
---
Thank you to members of St. Mark Church, First United Methodist Church, Bethany Lutheran Church, and United Congregational Church for countless hours of work and generous donations to Barnabas House. Through the work of many hands, the house is nearly ready to receive its first family. Our next step is to identify a prospective family and work out the details with the caseworker. As those details are finalized, please keep this project in your prayers. You'll find more information about Barnabas House below, as well as some before and after pictures of some of the rooms.
If you would like to donate financially or help in purchasing the final items needed, please contact Mary Quinlin at (641) 648-9547 or dbq108bm@dbqarch.org.
---
What is Barnabas House?
In 2019, St. Mark Church purchased the house situated between its church building and parking lot. Working with other Iowa Falls churches, Barnabas House was formed, following in the footsteps of the Barnabas Uplift Fund, which had been a joint effort of St. Mark Church and Bethany Lutheran Church. St. Barnabas himself was an early disciple who sold his property and gave the proceeds to the church. He traveled with St. Paul and was a cousin to St. Mark. In Acts 11:24, he is described as "a good man, and full of the Holy Spirit and of faith." St. Barnabas, whose name means "son of encouragement or consolation," is a very fitting namesake for this ecumenical project.
Barnabas House will provide transitional housing to a family getting back on their feet and showing commitment in taking the necessary steps.  Barnabas House will alleviate the most challenging and time-consuming aspect of moving forward: finding affordable housing. The sponsoring churches have partnered with ATLAS of Central Iowa to accompany the family on their journey, providing support and fellowship while the family resides in the house and as they transition to their next, more permanent home.
To directly support the mission of the Barnabas House, you can donate to "St. Mark's Catholic Church" with the memo "Barnabas House."
You can also support the ministry of the Barnabas House by supporting ATLAS, as they work directly with and accompany families in the Barnabas House, and thus make this ministry possible.
To donate to ATLAS, contact them by e-mail atlasofcentraliowa@gmail.com or phone (641) 316-1458.
OR visit their Facebook page: ATLAS of Central Iowa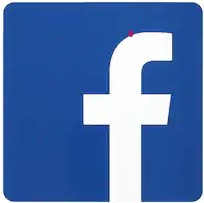 ---
Before and After Pictures (click each photo to view larger)
Main Floor Bathroom
Main Floor Bedroom (note the remnants of green paint in the before photo)
Upstairs bedroom
Upstairs Bathroom
More After Pictures