FORMED: The best Catholic content, all in one place.

---
The Wild Goose: Discovering a Deeper Relationship with the Holy Spirit
Here's Your Invitation to participate in The Wild Goose: Discovering a Deeper Relationship with the Holy Spirit DVD series this fall at St. Mary. Invite others to join you in watching and discussing each episode. This is the same series that was offered at St. Mark during the summer months. It's important to remember that the GIFT of the Holy Spirit is not merely something reserved for Confirmation. The Holy Spirit desires a relationship with us that takes us to the very heart of God. This DVD series will be offered on Sunday nights (6:00 PM) beginning September 8. If there is enough interest, it can also be offered at another time (daytime and/or evening). Contact Sr. Connie if you are interested in a time other than Sunday nights at 6:00 PM.
---
Acts Bible Study for Adults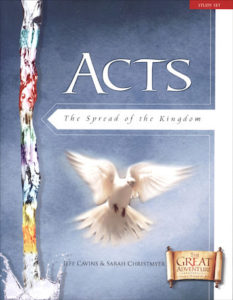 Open to anyone in the linkage beginning Monday, September 9 at 6:30 PM in the St. Mark parish hall. This is an 8-week DVD study authored by Jeff Cavins. Learn about the compelling story of the Acts of the Apostles and the earliest days of the Church, showing how Christ's work continues through you and me in the Church today. This study will show how other parts of the New Testament fit into the narrative told in Acts and will reference portions of the Catechism of the Catholic Church.  Watch for more information to follow.
---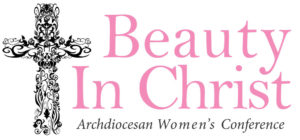 Mark your calendars for the 2020 Archdiocesan Women's Conference, Beauty in Christ: Fearless. Faithful. On Fire! Saturday, January 25, Doubletree by Hilton, Cedar Rapids. Dynamic speakers, Hallie Lord, and Katie Prejean, with Archbishop Jackels presiding at Mass. Please contact your sisters, mothers, daughters, and friends to save-the-date!
Several women from the linkage attended the 2019 Archdiocesan Women's Conference on January 26: Read about it here.