---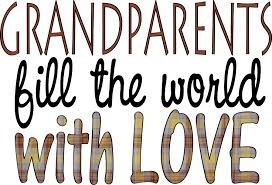 The Grand Adventure is a six-session program designed for small groups of grandparents to help participants realize their true grandparent potential as they explore new ways to enhance the grandparent-grandchild relationship. This six-week program will be offered on the Wednesdays during Lent starting with March 13 and ending on April 17. The sessions will be held at Beans on Butler in Ackley at 6:30 pm and will last approximately 1 – 2 hours. The Grand Adventure is open to all grandparents – young and old, couples and singles, whether you have one grandchild or several – all are invited to come share and learn to be better grandparents together. Any questions, please call Cindy Richtsmeier at (319) 404-4337 or Barb Keninger at (515) 681-4590.
---
FORMED Book Club in Lent
This Lent join us for the first ever FORMED-wide book club! We will walk beside Jesus as we read and
discuss Pope Benedict XVI's Jesus of Nazareth: Holy Week. Led by Fr. Joseph Fessio, a former student of
Pope Benedict, this book club will delve into the week of Christ's Passion in a discussion right on FORMED. Fr. Fessio will kick off the book club on Monday, March 4 at 1:00 pm. Go to our Community FORMED page here or contact Brenda Strayer to register.
---
Beauty in Christ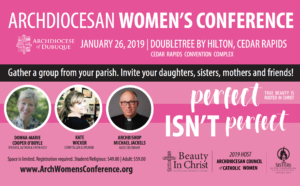 Several women from the linkage attended the Archdiocesan Women's Conference on January
---
Formed: The best Catholic content, all in one place.

Formed Resources for February 2019
---
Alpha: an Adult Faith Formation Opportunity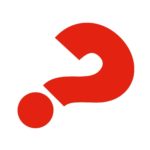 Beginning in September, the Alpha series for adults of any age will be offered in our Linkage. Alpha is a series of video talks that explores the different questions around faith and unpacks the basics of Christianity. After viewing the video (generally 30 minutes), there is small group discussion to share thoughts and ideas on the topic.
There is a 2 X 2 X 2 Commitment to our Alpha series:
2-hour sessions (Noon to 2:00 pm; begins with lunch)
2 Sundays a month (September – April) (note: we meet only once in November & December)
2 towns: sessions alternate between Iowa Falls and Eldora. Consider carpooling!
The high school Confirmation youth will be using the Alpha video series. By offering the adult version of Alpha, we can support our youth and their parents as we all grow in our faith.
Join us for Alpha! We encourage newcomers to join Alpha even though the first session has passed. We have room in all of our small groups! Contact Sr. Connie at dbq073S@dbqarch.org for more information.
---