611 Sherman Avenue  ~  P.O. Box 2  ~  Ackley, Iowa 50601  ~  (641) 847-2329
---
We, the Roman Catholic community of Saint Mary, are to be witnesses of God's plan of salvation. Through the teachings of Jesus Christ, with the guidance of the Holy Spirit, we strive to be stewards of our faith. 
---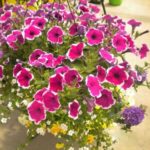 Religious Education Fundraiser – the proceeds will go to the Mission Trip and NCYC.  Stop by the table at the back of church or fill out the form and return to the parish office or place your order with one of the youth.
---
Book Club: The next Book Club will be May 6 at 6:30 p.m. The book will be My Life Deleted by Scott Bolzano. Everyone is welcome!
---
---
Peace Pole
St. Mary's Peace Pole was donated in memory of Gaylord Lupkes by his wife Patti.
A Peace Pole is a hand-crafted monument that displays the message and prayer Holy Peace Prevail on Earth on each of its four sides, in different languages. There are tens of thousands of Peace Poles in 180 countries all over the world dedicated as monuments of peace. They serve as constant reminders for us to visualize and pray for world peace. The four languages on our Peace Pole are: English, Spanish, German, Aramaic (the language of Jesus).